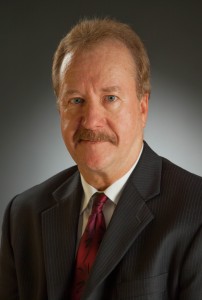 A lifelong Floridian, Greg Olsen attended the University of Florida, earning a B.A. degree in 1974 and a J.D. degree in 1977. He has practiced law in South Florida since being admitted to the Florida Bar in 1978. He is one of the founding partners of Morgan, Olsen & Olsen, LLP.
Throughout his career, Greg's practice has been limited, almost exclusively, to civil litigation and trial work, representing businesses and individuals, in both state and federal courts, in matters which range from routine to very substantial. His case work includes:
• A wide variety of contract disputes and other business disputes.
• Complex commercial litigation.
• Disputes involving yacht sellers, buyers, owners and brokers.
• Disputes involving real property sellers, buyers, owners and brokers.
• A wide range of probate and trust litigation matters.
Greg has earned a reputation as an experienced litigator and determined advocate who is both skilled in negotiating settlements and effective in the courtroom  Greg is rated "AV Preeminant®5.0" by Martindale-Hubbell under that company's nationwide attorney peer review system – the highest rating achievable for both legal abilities and ethics.
Greg resides in the Town of Davie. He is married with two sons. He is an avid outdoorsman and fisherman.